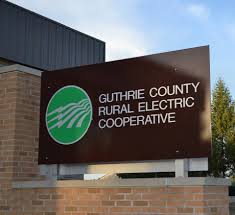 Photo courtesy of the Guthrie County REC Facebook page
A Guthrie County power utility has changed its annual election meeting.
The Guthrie County Rural Electric Co-op has had to change plans for an annual in-person meeting due to COVID-19 issues. The meeting will now conclude with the election of directors through a drive-thru voting system.
The drive-thru will be open at the Lake Panorama Conference Center from 10:30 a.m. to 1 p.m. today. Participants will not be required to leave their vehicles but will receive their annual meeting prize, a packed lunch and written reports. The ballots will be counted and the election results will be officially announced on their website, Facebook and their newsletter.
facebookexternalhit / 1.1 (+ http: //www.facebook.com/externalhit_uatext.php)
5c4e67311e19cb0e340333d3e4edfe9c7d140332
1