Despite their deep differences on the issue of Russian invasion of Ukraine, India and the United States (US) have decided to place their global or comprehensive bilateral relations on a higher pedestal.
Security cooperation in this relationship is a vital element, with the United States indicating to review its current prioritization of the "Pacific" part of its Indo-Pacific strategy and to strengthen India's maritime capabilities in the ocean part. Indian of the Indo-Pacific to face the rise of Chinese power.
This message was loud and clear after the recent virtual summit between US President Joe Biden and Indian Prime Minister Narendra Modi, followed by what was the fourth 2+2 Ministerial Dialogue, involving Secretary of State Antony J. Blinken, the Secretary of Defense Lloyd J. Austin III and their respective Indian counterparts Rajnath Singh and S. Jaishankar in Washington, DC on April 11, 2022.
Completely underrated in the Indian and international media (in fact, it was barely mentioned), the joint statement of the 2+2 Ministerial Dialogue that was released on April 12 had no less than 4,326 words.
A look at this showed that India-US relations are not one-dimensional to be affected by differences over Ukraine. He spoke on a plethora of topics, ranging from security to science and technology, space, health, climate change, clean energy education, innovation and supply chains, cybersecurity, artificial intelligence, the fight against terrorism and narcotics, on which the two countries are working together. and collaborate more in the future.
US-India Defense Partnership
In this important document, India-US cooperation in defense and security consumed up to 731 words. Four points made on the subject are particularly noteworthy.
First, the two countries reaffirmed their ambitions to build "an advanced and comprehensive defense partnership in which the U.S. and Indian militaries closely coordinate in all areas," including space, artificial intelligence (AI) and cyber.
They also stressed the importance of cooperation in space and planned to conduct an inaugural defense space dialogue and an inaugural AI dialogue this year to tap into opportunities for joint innovation and cooperation.
Second, India and the United States have stressed the importance of establishing a global framework in which their armies are equipped to exchange information in real time in all areas.
There will now be more joint service cooperation between the two militaries to support integrated and multi-domain cooperation. Both nations reaffirmed the importance of regular bilateral and multilateral exercises, including Exercise MALABAR with the inclusion of Australia, Tri-Service Exercise TIGER TRIUMPH, Multilateral Naval Exercise MILAN, Bilateral Exercises YUDH ABHYAS and VAJRA PRAHAR Army, bilateral exercises COPE India Air Exercise and Indian participation in RED FLAG. They also decided to deepen cooperation between their special forces.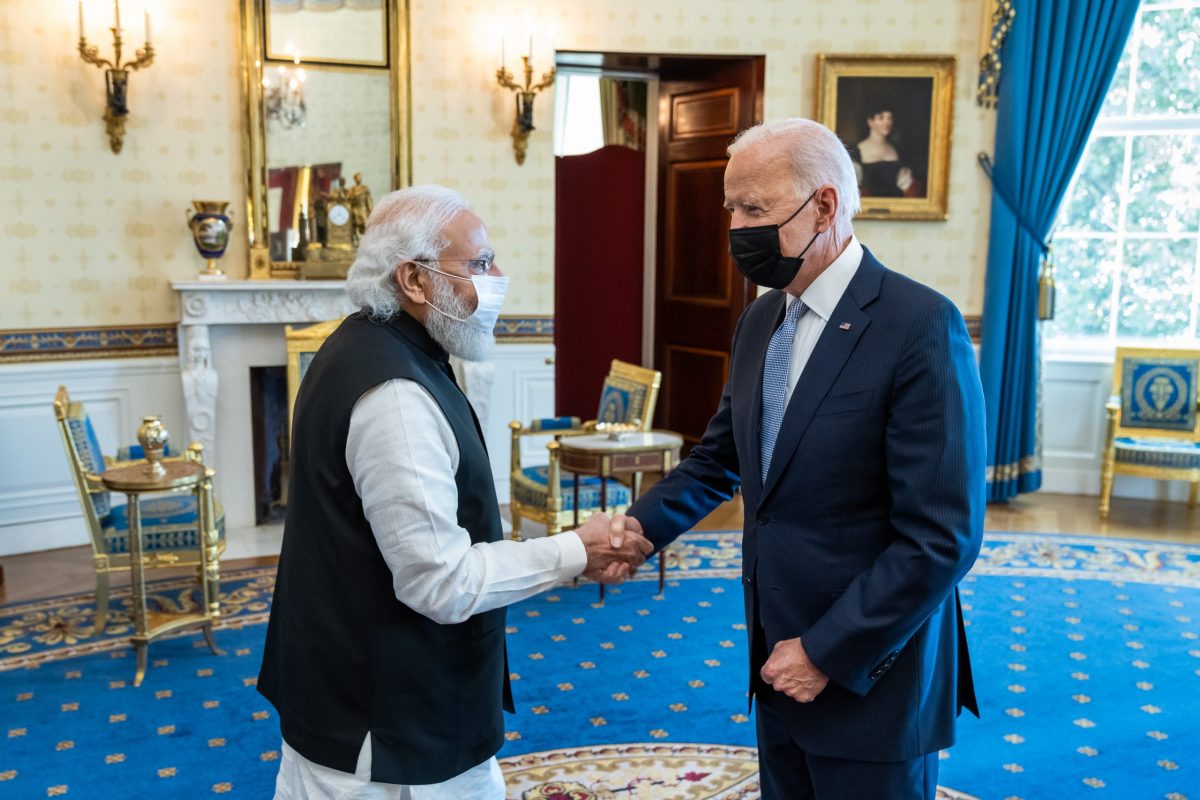 Incidentally, India is going to co-host with the United States the Indo-Pacific Army Chiefs Conference (IPACC) and the Indo-Pacific Army Management Seminar (IPAMS) in 2023.
Third, India and the United States have recognized that their navies are the driving force behind the promotion of their common interests in the Indian Ocean region and the wider Indo-Pacific. As a result, there would now be more opportunities to advance and deepen maritime cooperation, including submarine domain awareness.
China, a common threat to the United States and India
Both countries seem to have realized the grave implications if China were to become a dominant naval power in the critical space stretching from the Strait of Malacca to the Strait of Bab-el-Mandeb.
China plans to possess enough warships to dominate the Indian Ocean region. According to reports, its plans are to have 67 new major surface combatants and 12 new nuclear-powered submarines by 2030.
If China develops such power, then it will control the Middle East's oil supply routes, in addition to protecting hundreds of thousands of Chinese migrant workers working overseas and its overseas investments.
It is in this context that the United States would like India to be "an internet security provider", with the Indian Navy playing a "leading role in maintaining the security of the Indian Ocean".
As things stand, the United States supports the Indian Army's expanding operational reach and emerging opportunities for cooperation in the Indian Ocean and the wider region. There are now regular bilateral logistics operations such as refueling at sea, refueling in the air and on the ground.
These operations will increase in number and intensity thanks to the Logistics Exchange Memorandum of Understanding (LEMOA) that the two countries have. And now it has been agreed that to further strengthen defense industrial cooperation in the naval sector, Indian shipyards will be utilized for the repair and maintenance of US Maritime Sealift Command (MSC) vessels to support the repair midships of US Navy ships. .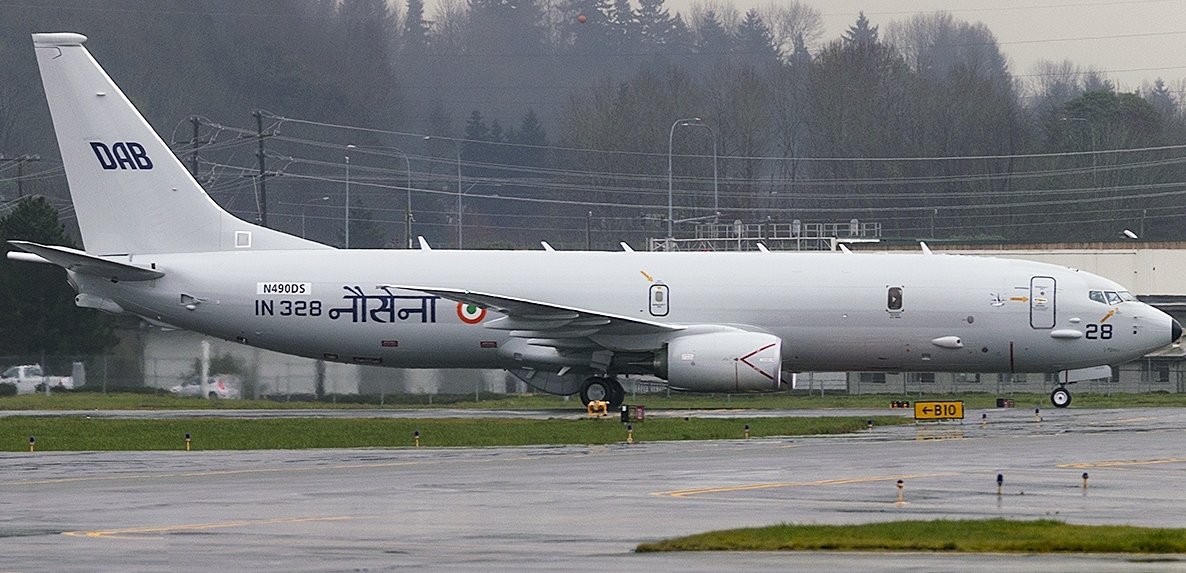 Importantly, the United States welcomed India's decision to join the Combined Maritime Forces Task Force (CMFTF) as an associate partner to expand multilateral cooperation in the Indian Ocean.
The CMFTF is a U.S.-led naval partnership with 34 nations that manage maritime security in the Gulf of Oman, Suez Canal, North Arabian Sea, and North Arabian Sea waters to the border between Yemen and Oman.
Fourthly, and this is a very important development, India and the United States have recognized the importance of establishing strong collaboration with private industry under the auspices of the Indo-American Initiative on Technology and Defense Commerce (DTTI), including a project agreement to co-develop air-launched UAVs.
They agreed to consider other DTTI projects, such as an Unmanned Aerial Counter System (UAS) and an Intelligence, Surveillance, Target Acquisition and Reconnaissance (ISTAR) platform. .
India and the United States have also agreed to pursue reliable and resilient defense supply chains, which means facilitating collaborations on advanced defense technologies between the industries of the two countries.
This, in turn, will result in co-production, co-development, cooperative testing of advanced systems, investment promotion and development of maintenance, repair and overhaul (MRO) facilities in India.
In fact, one of the major bottlenecks in Indo-US defense cooperation so far has been the poor track record of the DTTI initiative. The Indians were disappointed that while the Americans wanted India to reduce its dependence on Russian weapons, they never provided India with all the right incentives and all the right tools.
The United States has done little on the front line. to transfer and co-development high-end defense technologies with India. Russia, or for that matter France and Israel, do not hesitate to co-produce military articles in India. As far as the United States is concerned, DTTI was supposed to be a catalyst for greater defense technology cooperation between the United States and India, but it was a huge disappointment.
In this context, if the just concluded 2+2 Ministerial Dialogue decided to reinvigorate the DTTI, with an explicit mandate to stimulate cooperative research, development and production of defense technologies, then it is a good news for the Indian military industry.
Of course, everything depends on the implementation by the officials of the two countries of what their ministers have agreed. And this agreement is about the emergence of India and the United States as reliable and mature defense partners.
Veteran author and journalist Prakash Nanda is Chairman of the Editorial Board of EurAsian Times and has been commentating on politics, foreign policy and strategic affairs for nearly three decades. A former National Fellow of the Indian Council for Historical Research and a recipient of the Seoul Peace Prize Fellowship, he is also a Distinguished Fellow of the Institute for Peace and Conflict Studies. CONTACT:

[email protected]